NetSuite Reporting vs Saved Searches vs Analytics Workbooks – what do you need to understand your business data?
NetSuite Reporting can be broken down into several categories from lowest to highest complexity:



NetSuite Custom Reporting is a valuable tool for business owners, giving them the ability to create custom reports for informed decision-making. Below is a helpful guide that outlines its benefits, usage, and examples of how it can improve any business.
Custom Reporting by Business Goals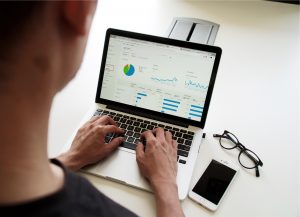 Financial Reporting
Financial reporting is a critical function in any business, and NetSuite Custom Reporting can help make this process more efficient and accurate. With NetSuite Custom Reporting, you can create customized financial reports that show revenue, expenses, and other financial metrics that are specific to your business.
You can group the data by department, product line, or other criteria to gain a more detailed understanding of your financial performance. You can even drill down to the individual transactions to better understand the GL impact that specific transactions are causing.  By automating the process of generating financial reports, you can save time and reduce the risk of errors.
Sales Analysis 
Sales analysis is another important business function that can be improved with NetSuite Custom Reporting. With NetSuite Custom Reporting, you can create customized sales reports that show sales by region, period, product, or customer. You can also include data on sales trends, conversion rates, and other key metrics.
These Sales Reports can also be reflected on the Dashboards for specific roles (Sales Manager, Sales Agents, Operations Manager etc.). By analyzing this data, you can gain insights into how to improve sales performance and identify opportunities for growth.
Inventory Management 
For businesses that manufacture or sell products, effective inventory management is critical to ensuring that NetSuite functions properly.Effective inventory management is critical to the success of any business that sells or manufactures products. Poor inventory management can affect financial reporting, sales, and the balance sheet.
NetSuite Custom Reporting can help you create customized inventory reports that show inventory levels, stock movements, and other key metrics. Accurate inventory reports can also help you identify issues with underlying transactions that may be causing inaccurate financial reports.
By analyzing this data, you can identify slow-moving products, stock shortages, and other issues that can impact your business. With this information, you can make informed decisions about inventory management and ensure that you have the right products in stock to meet customer demand.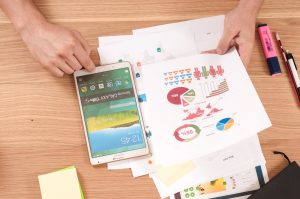 Conclusion
In conclusion, NetSuite Custom Reporting is an essential tool for any business owner who wants to stay on top of their company's performance. It provides a range of benefits, including increased visibility, improved accuracy and efficiency for faster decision-making and better communication. 
So, how can you start using NetSuite to improve your business and what specific reports do you need to create to gain the insights to make better decisions? 
You need to first determine the data to include, select the appropriate report type, customize the layout, apply filters, and set your audience. The specific reports should provide insights and improve your businesses needs. Financial, inventory, and sales reports may be necessary, as well as reports that track progress against goals (KPIs) or highlight areas for improvement.
The key is to identify the metrics that matter and create customized reports that provide the necessary insights to make informed decisions. NetSuite enables you to gain a deeper understanding of your business and make data-driven decisions to drive growth and success.
What reports are you struggling with? Are there any reports or searches that you wish you could have in NetSuite that would be of great value? Please let us know in the comments or book a time with us today!
See related article: