If you're manufacturing hundreds or thousands of finished products you'll need systems that can make sense of the complexity. 
Starting off on the right foot with proper implementation can save a company hundreds of thousands of dollars.
Through the use of an ERP like NetSuite you may unify your custom processes into your accounting system to maximize your insight and profit.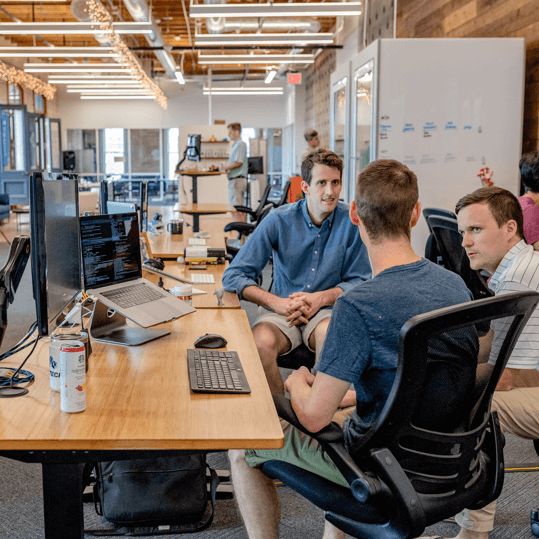 Unique
Processes
Workflows
Solutions
for Chemical Manufacturers
Any process you have can be implemented into software, whether it takes you minutes to fill bottles or months/years to create complex fermented products the logic behind your steps can be tracked, reported, and optimized at every stage.
Swyft ERP provides all of our chemical manufacturing clients a starter kit
which includes the most common reports and customizations for the industry.
Features of our Chemical Manufacturing Starter Kit:

Quality Assurance / Quality Control Database
Swyft ERP's Chemical Manufacturing starter kit contains built-in customizations to track the metrics and information for testing all precursor chemicals & raw materials, intermediate stage products, and finished goods.

Demand Planning
Every company utilizes some methodology for actual and forecasted demand. Anticipating seasonal adjustments, warehouse shelf space, and knowing your customer's needs before they send you a Purchase Order will boost your sales.

Serial & Lot Inventory Tracking
Understand every raw material that ever went into your finished products. In case of recall or identifying a bad batch can let you know where every single unit of that finished product is in your warehouse or what customer it has been sold to.
Manufacturing Routing Analysis
Every minute of your manufacturing process takes a considerable amount of money and unused equipment costs your company. Find out necessary and unnecessary delays in your manufacturing process.

Substitute BOMs and on-the-fly BOM changes
We provide templates, solutions, and education to make these adjustments easier than ever. Have multiple Vendors for the same item? No problem! Decide at the time of build to go with your default supplier or change for a batch to another supplier.

Inventory Aging & Potency Tracking
Strict FIFO/LIFO fulfillment policies may not make sense for every product produced as different chemicals may degrade differently over time. Track this change in potency in order to rework or discard your materials to avoid any losses.
Interested in hearing more?